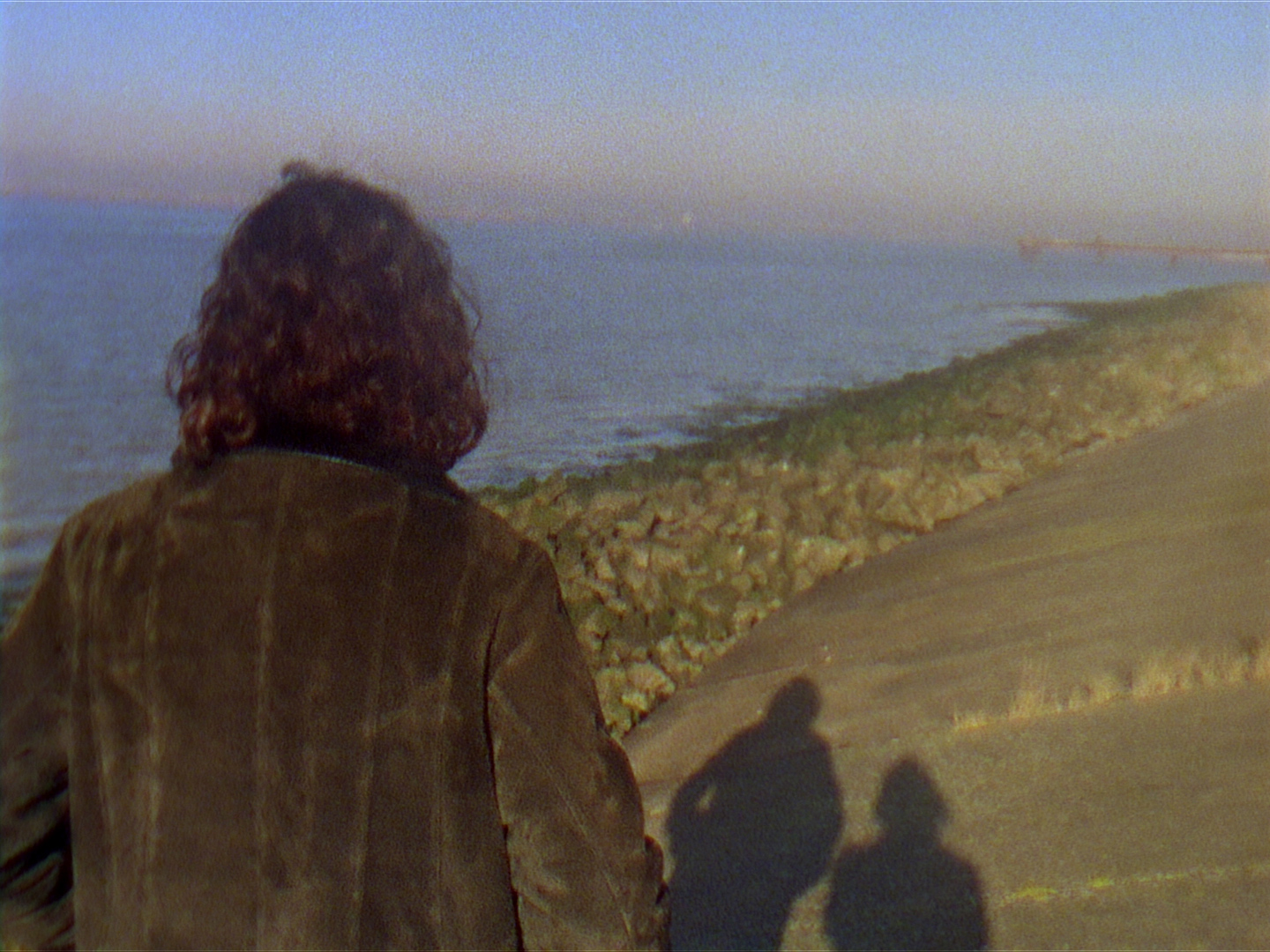 And the River walked with us, film
Colour 4/3 (HD transfer of Super 8 film), duration 3'09 min
A collaboration between Anne Vimeux and Célia Hay

The film is about a pilgrimage that took place by the River Thames. As part of this journey, Célia Hay and Anne Vimeux walked from the Thames' spring to its mouth. They captured thus the isolation of living in autarky, the gestures of their everyday routine as well as some rituals. A certain sense of loss emerges from this strange pilgrimage. As and when the walk progresses, some odd silhouettes and events occur. The physical and mental effort of the walk leads to a dissolution of the bodies which appear then as some kind of ghosts. Eventually, as their journey ends by the sea, they reach a certain state of sweet madness.

This film was commissioned by Channel 4 Random Acts, Institute of Contemporary Arts London, and Dazed & Confused Magazine. It premiered at the BAFTA qualifying festival London Short Film Festival 2018, and was part of the 'Playback' touring exhibition accross various art centres in England in association with Random Acts.









© 2019 Célia Hay, All rights reserved