Obake (2014)
Photographic series

Walking as a process.
One night of wandering in Umeda, Osaka. Instructions: walking all night long.
Disappearing in the night, looking for ghosts.
The experience of nothingness, of wandering, searching for a meaning, an object, a ghost, all night long in this empty place where there were probably nothing but seekers.


The word ghost in Japanese, "obake" or "bakemono", can be translated as 'the things that change'. With this series, I considered ghosts as some shapes or events that gradually change as we look for them or stare at them rather than a myth strictly speaking. Every night for two weeks, Marie Sommer and I shot pictures during systematic walks. We could be alone or accompanied, either way deciding where we would go or simply walking randomly; the only rule was to walk all night long and every night. The series of instant film photographs shows silhouettes fading in the dark, the fragile fleeting traces of apparitions met during long nocturnal walks in the Kansai region of Japan. During our wanderings in this search for nothingness, we noticed a shift in our fellow travelers' attitude, slightly moving to sweet madness. This physical and mental journey through deserted landscapes establishes the act of wandering as an active way of creating images.

This series is part of a corpus made in collaboration with Marie Sommer during a residency at PACT Zollverein (Essen), Kyoto Art Center (Kyoto) and Montévidéo (Marseille). My images from the series have been acquired by Marseille City Fund for Contemporary Art (FCAC Marseille). A publication of the project 'Obake' is in the making.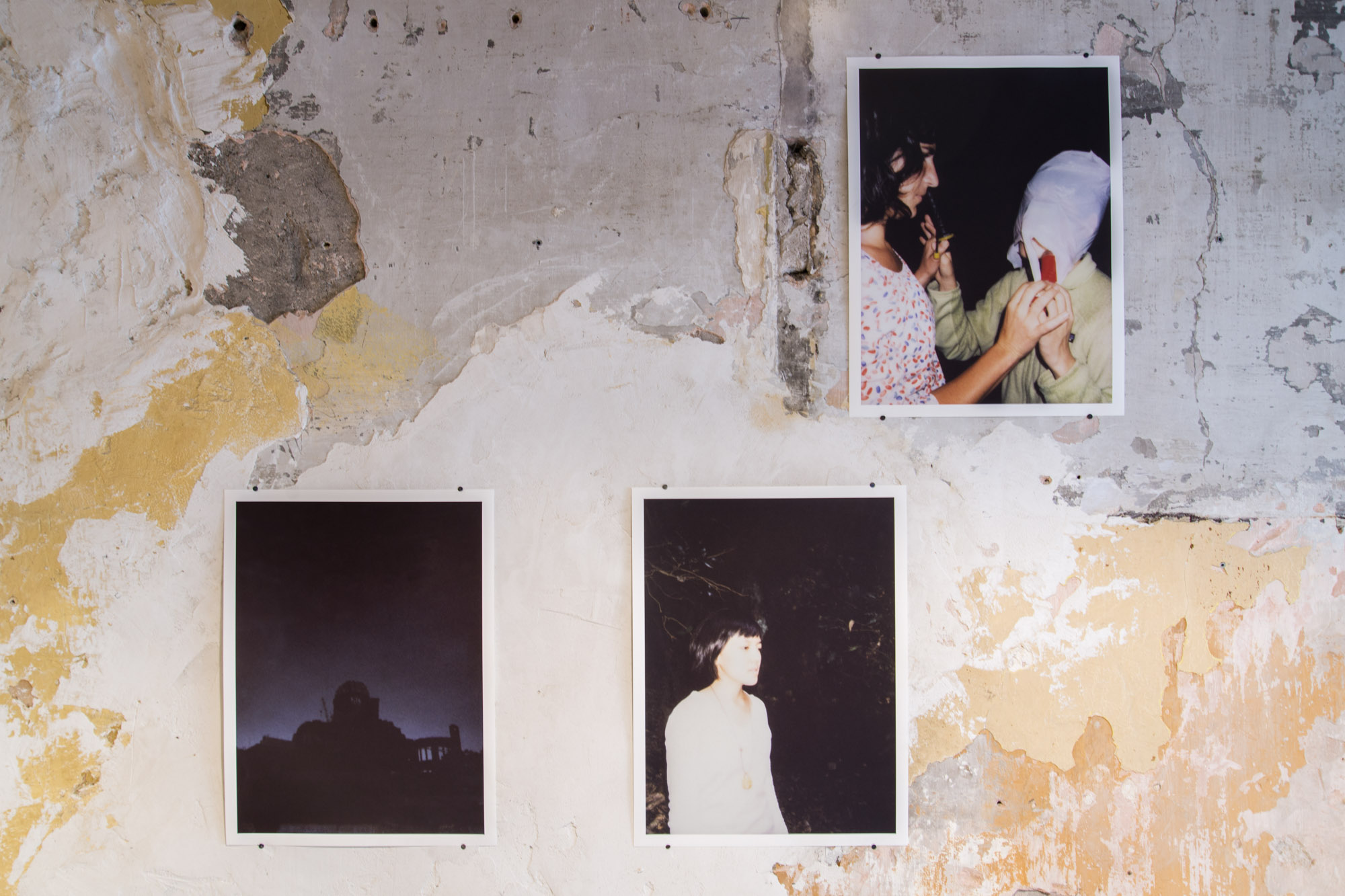 Solo show 'There were only seekers', L'Hypothèse du Lieu Gallery, Marseille. Exhibition views:
Aurélien Meimaris